It's two years to the day that the Gunboat 55 'Rainmaker was dismasted and abandoned 180 miles south of Cape Hatteras on the East Coast of the US. Over a year later, having been spotted briefly by a passing ship a few months previously, she was taken in tow and arrived in Bermuda in March 2016. Ironically it was members of Oracle Team USA out on a days fishing trip that spotted her and immediately knew what they were looking at.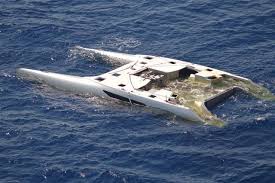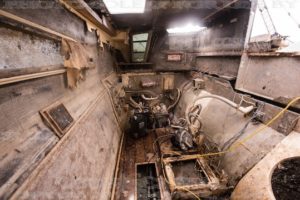 She was sold at auction for a rumoured $15,000 which might seem a snip when compared to the $2.5M she was new but this will not be an easy project.  Who better to take on a 'think on your feet' project like this than the Multihull Centre in Cornwall.  With huge experience in building light, fast, (and northern latitude) cats we're excited to see what she becomes.
In 2014 another catamaran was trying to make the same passage in January (I know, let's not go there). This was an Alpha 42 (another hull #1 co-incidentally). Having suffered a series of calamities the crew were whisked off by a US Coastguard helicopter and Be Good Too was left to complete the sinking manoeuvre she seemed intent on making.  That, however, didn't go right either.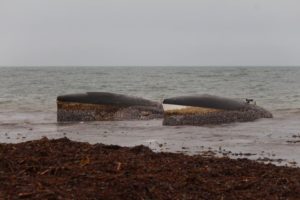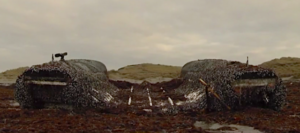 Three years to the day she washed onto Kilphedder Beach on the Hebridean Island of Uist. Excited by a bit of 'local' salvage we mobilised our network and had a chap look at her. Unlike the Gunboat she was not exactly an exotic construction and we therefore feel she really has little value. Someone will surely flip her and bolt on a couple of outboards but sadly we think that's as much of a revival she will experience.
This would be a great platform from which to judge and preach, but we won't take that cheap shot.  If you are preparing for a passage and want to talk to guys with second to none all-season and all-latitude catamaran experience then drop us a line. While others are writing/vlogging/blogging/bragging about being on the water, we're on the water and have lots to say about it.